OUR EXECUTIVE TEAM
Our executive team has over a hundred years of combined business experience, with extensive backgrounds in accounting, analytics, strategic marketing, and business sales.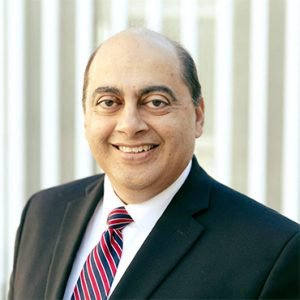 Avinash Nichkawde is an Entrepreneur, Chartered Accountant, and International Business, Consultant.
Avinash has a basic degree in Accounting & Finance from Mumbai University and is a Chartered Accountant from India. He migrated to Australia in 89 and founded Avinash Nichkawde & co in 1993, which became number one in the whole of Australia within 4 years, with 7000 clients including 20 public companies, serving in the areas of Tax, Accounting, and Business Consulting practice. He then started International Vocations colleges in Australia & New Zealand, acquired a Commercial pilot training flying school in Melbourne, and with 200 employees almost listed his holding company on the local stock exchange. The next step of evolution for A N Global was International Consulting wherein it helped corporations to expand internationally.
AN became USA resident since 2012, got a failed business in CALIFORNIA and turned it around to make it a "current recession & pandemic proof business" and was trained full time for a week in 2012 in the areas of Business Brokerage & Franchise consulting by one of the largest business brokerage franchise and later owned 4 territories for them. He was very popular on local radio in Dallas for 8 months where in he helped local communities. In middle of pandemic in Nov 2020, he acquired a failing restaurant business In Murphy Texas, turned it around during pandemic and sold it for 10 times his investment by end of 2021 to fully focus on AN GLOBAL. He has consulted many overseas clients in the areas of Investment based migration since 2018.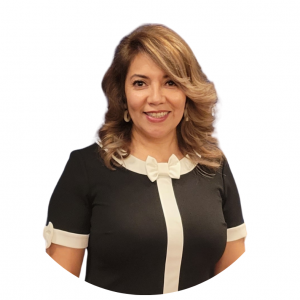 Director, Business Migration
Lulu Yanez is the Director of Business Migration. She has been in the finance and real estate sector since 2005, as a business advisor, investor, and owner/operator for locally owned small businesses. Lulu graduated in Mexico with a Bachelor's degree in marketing and accounting and an MBA in Business Administration. She is licensed in Texas real estate, L&H insurance, and notary.
Additional experience includes as an advisor for economic development for the small business commission in the Mexican congress implementing the Grameen's program (a loan for low-income women) and solar marketing.
Lulu is passionate about helping brokerage clients reach the next pinnacle in their lives. She is dedicated, hard-working, and caring. Lulu strives to give her best in all aspects of her life and is constantly motivated to prove herself. She is always pleased to help any of our clients to be on the right path to make it happen.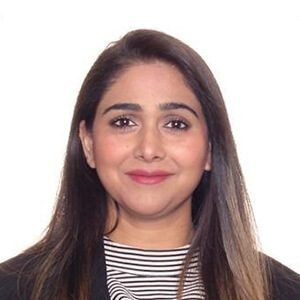 Business Migration – Pakistan
Sidra Ali, known for as a result-orientated , motivated professional always committed to balancing company goals while helping customers find satisfactory solutions for EB2,EB3,EB5 and L1.
Sidra has completed her MBA in HR and masters in Economics and International Relations. She was a lecturer in Dubai for management as well. She is Having a command developed high empathetic Clint's relationships and earned reputation for exceeding service standard goals. Sidra is an international consultant to promote superior experience by addressing customer concerns demonstrating empathy and resolving problems. Due to having multilingual she can speaks Urdu, English, Arabic, Pashto and Punjabi. Smoothly uncover and solve challenges while promoting company's products and maintaining loyal, satisfied customer. Focus on surpassing expectations and driving team success.
OUR VISION
Inspired to become an internationally trusted brand, providing integrated out-of-the-box customized solutions to small & medium-sized businesses
OUR MISSION
1.  To Achieve Group Market capitalization of over $1 billion USD within 7 years from 1/1/2023.
2. To make every division profitable in line with the mission, operating successfully with a positive work environment of creativity, dedication, happiness, peace, and satisfaction.
3.  Expand corporate presence in over 25 countries and provide customized solutions.
4. To provide a great value proposition for client services, going above and beyond service standards, prompt communication, continuous improvement, trust, and professionalism are the core values we will adhere to as part of the AN Global family.
5.  As a responsible global corporate citizen, we intend to give back to the communities through our non-profit "AN Global Foundation," an initiative toward our Corporate Social responsibility, including all stakeholders that are part of its global family