* We are not lawyers and we do not give legal advice. We refer our clients to competent immigration attorneys for legal assistance
EB5 Investor Visa
How to Invest in the USA and get a Green Card
EB5 visas are similar to the Golden Visa in that they allow foreign investors to invest in the United States. There is no need to locate an employment for the bearer of this visa.
To qualify for an EB-5 visa in the United States, like with other Golden Visa kinds, you must demonstrate a significant financial commitment to the country. For those with aspirations of obtaining permanent residency in the United States or citizenship in the United States, this visa is an excellent option.
An overview of the EB-5 Visa
To be eligible for this visa, you must invest at least $800,000 in a US business and generate at least 10 jobs in the United States.

You get a Green Card if you qualify for the EB-5 Visa, which allows you to live in the United States

If you have dependents, you can add them in your application. As a result of this, your family members will also receive Green Cards

Only 10,000 EB-5 Investment Visas are granted in the United States each year. The visas given to family members are also included in this.

Legal representatives that specialize in residency-by-investment schemes should be hired to assist with the paperwork and procedures of obtaining a Golden Visa for the United States.
Companies like immiggreat have worked with investment programs like the Golden Visa for years. In addition to helping you choose the fastest way to receive your US Green Card, our team of specialists can also help you determine which investment program is best for your particular situation.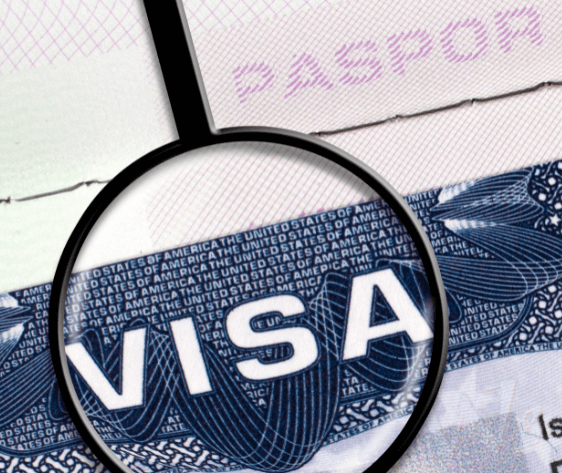 Options for EB-5 Visa Investment
An EB-5 visa can be obtained through one of two investment options:
Investing at least $800K into an area designated for high-demand jobs (TEA). Government-approved investment in a rural area or an area with a high unemployment rate.
At least $1,050,000 million outside of a Trade Expansion Agreement (TEA). You can either invest in another firm or start your own business in the United States, but only if it fits the standards of the United States Citizenship and Immigration Services.
Federally Qualified Regional Centers
The Regional Centers of the United States Immigration and Customs Enforcement (USCIS) are designed to spur economic development in specific parts of the country. Here is a list of EB-5 Immigrant Investor Regional Centers that have been approved by the U.S. government.
Directly or indirectly, you must demonstrate the creation of 10 new jobs in order to make TEA investment worthwhile. As a result of the investment in a commercial company, many employment opportunities have been created for individuals who work for other firms. Job opportunities in a company's supply chain are possible.
A Regional Center is where the great majority of EB-5 applications are submitted, as most investors are more interested in the immigration benefits of their investments than in the money they put in.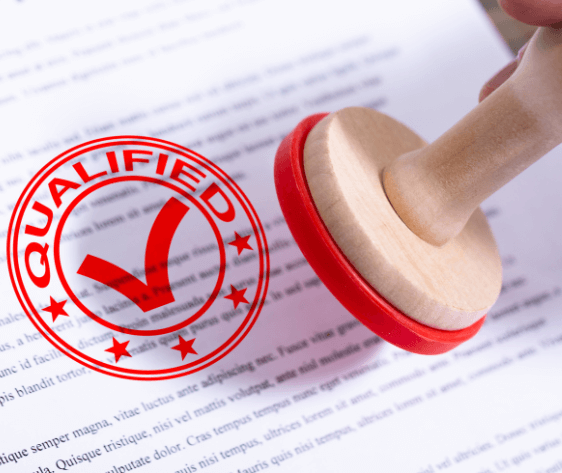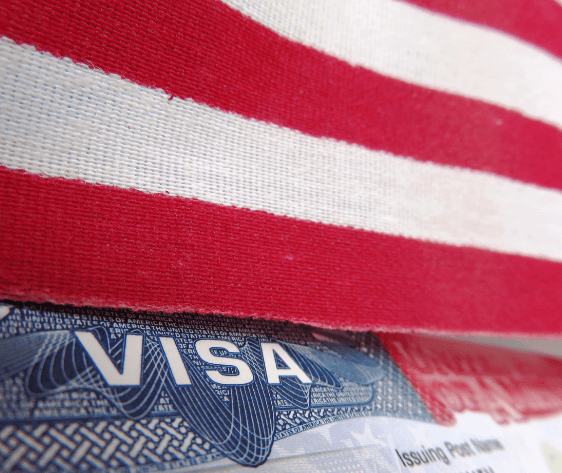 Direct Investment EB-5 Visas
If you make an EB-5 direct investment, you're either starting your own business in the United States or buying an already established one. Due to the investment's location outside of the USCIS-approved TEA, you will need to invest at least twice as much as usual.
Additionally, you must establish that your investment/business has directly produced at least 10 new employees, and you must have direct involvement in the firm.
Investment Requirements for the
EB-5 Visa
In order to qualify for an EB-5 visa, you must meet the following criteria:
It has to have the required quantity of capital. Either $900,000 within a TEA or $1.8 million outside of a TEA is appropriate.

Ten new full-time positions must be created for at least two years, and they must be maintained. At a minimum, you should be able to demonstrate that at least 10 new full-time employees will be generated as a result of the investment.

All the money you invest must be lawful.

Investing in the United States must be allowed by the USCIS.

You must invest in a "for-profit" new commercial firm that was founded after 1990.
Because there is no assurance of capital return, the money you put into an investment must be regarded as "at-risk".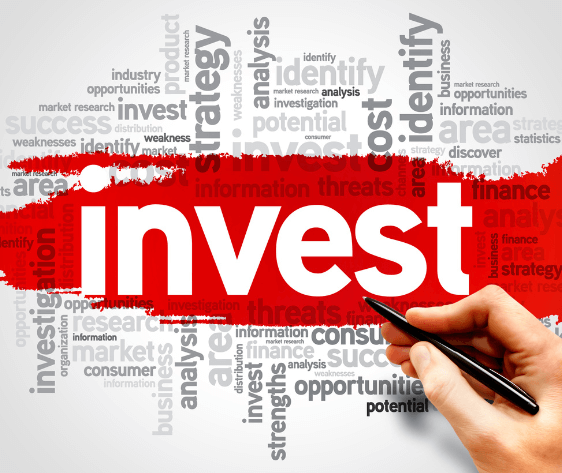 Investing in a company can be done directly through the company or through a regional center. It's possible that you'll need legal counsel to guide you through the procedure due to the size of the investment.
You may find it essential to engage legal representation because of the large investment. If you're not sure if your investment qualifies for an EB-5 Visa, contact La Vida to arrange a consultation. They will use their knowledge in the sector to give you the greatest solutions.
After you've made your investment, you'll need to compile the relevant documentation and apply for an EB-5 Visa.
An EB-5 Visa Application Process
To apply for an EB-5 visa, the following steps must be completed before you may begin:
The Form I-526, which is effectively an Investment Visa application, is what you use to submit your application to the USCIS. Please double-check the USCIS website in case the address where you must send the application has changed.
The application is examined by the USCIS before being sent to the National Visa Center for processing (NVC).
 It is your responsibility to pay the costs and submit the necessary papers to the National Visa Center (NVC). Paying the charge is made simple by the NVC.
Applying for a visa to enter the United States is the first step in the immigration process. NVC will tell you where and when the interview is going to take place, as well as what papers you'll need to bring along.
The Embassy of the United States of America provides your Immigrant Investor Visa if all goes according to plan (i.e. the two-year Green Card).
If you already reside in the United States, you must apply for status adjustment (Form I-485) through the USCIS rather than the US Embassy.
Note:
The application process may vary based on where you live. The first thing you should do if you're outside of the United States is contacted the US Embassy in your country. Their knowledge of the application procedure and requirements is likely to be the most current.
Many EB-5 visa applicants prefer to engage in legal representation because of the significant sums of money involved.
How Long Does It Take to Get an EB-5 Visa?
From the time your application is filed with the USCIS until you receive your EB-5 visa, the typical processing period is 13 months; it can also be as little as 6-8 months. Please note that this is an average and your real processing time may vary from this range based on your unique circumstances.
EB-5 Visa Application Documents
Your investment must fulfill the USCIS's standards when applying for an EB-5 visa. You must supply the following documents:
New commercial enterprises founded after 1990 that you have invested or are in the process of investing in must be documented.

The company purchased a new commercial venture that had been created before 1990, but had been restructured such that a new company was formed.

Prior to 1990, you made an investment in a for-profit new commercial firm that had a net value or workforce increase of 40 percent.

Proof that you'll be in charge of the new business.

At least 10 full-time jobs have been created as a direct or indirect result of your investment. For those who don't have a business plan yet, you may indicate that at the very least 10 additional employees will be needed by submitting one.

The evidence that you intend to keep the new personnel for at least two years.

Proof that you've put in the bare minimum.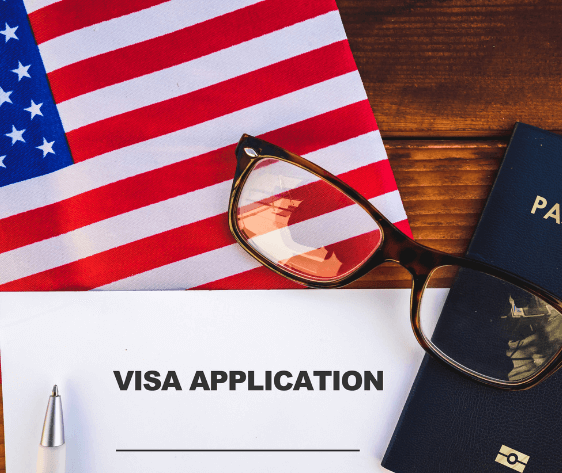 It is necessary to provide proof of how you acquired your investment funds. E.g:
Registration documents for foreign businesses

Tax returns for corporations, partnerships, and individuals.

Evidence of a different source of funding.

Court records over the last 15 years showing any pending civil or criminal actions against you from any court in the United States or any other country (if applicable).

It's your passport, please.

Full-sized photographs.

Birth and marriage certificates are examples of civil papers.

Forms of a Medical Examined.
The EB-5 Visas Many Advantages
If you obtain an EB-5 visa, you will be able to:
You and your family members can live, work, and study in the United States.

Make sure you have a Green Card, which may be renewed indefinitely.

A few years down the road, apply for American citizenship. One of the strongest passports in the world will be at your disposal.

You don't need a visa to enter or exit the United States.

Visa-free travel to foreign nations for Green Card holders.

If you invest well, you'll get your money back.

Take advantage of the world-class healthcare system in the United States.
It's Time to Start Your immigration procces
The ultimate goal is to assist people in an effective immigration process in the United States.
Our focus is on identifying the most effective solutions for you subject to plans proposed by the United States government.
Whether clients need assistance with complex visas such as E1 and E2 investor visas to the United States and/or waiver petitions, participation in Green Card programs, or other immigration issues, we have the experience required. We are proud of our reputation for achieving the results our clients require in order to meet their personal and professional goals in moving to the United States.
The idea to start up this company came to the founders while they were considering immigrating to the United States.
After hundreds if not thousands of hours of research in order to identify the best alternative by the complexity, length, and cost-effectiveness of the procedure,
And once they came up with the realization that an average immigration process for a 4 person based family, regardless of the visa type they achieving, could take an average between 45 to 180 days and could cost between 35,000$ – 70,000$ USD
Which is relatively high for an average family
Due to that problem, many immigration procedures are becoming way longer, exhausting, less effective & even not possible for some families & individuals.
After realizing those facts, the solution to this major problem came to the founder's minds and they decided to take action!
AND BY TAKING ACTION WE MEAN HELPING OUR CLIENTS